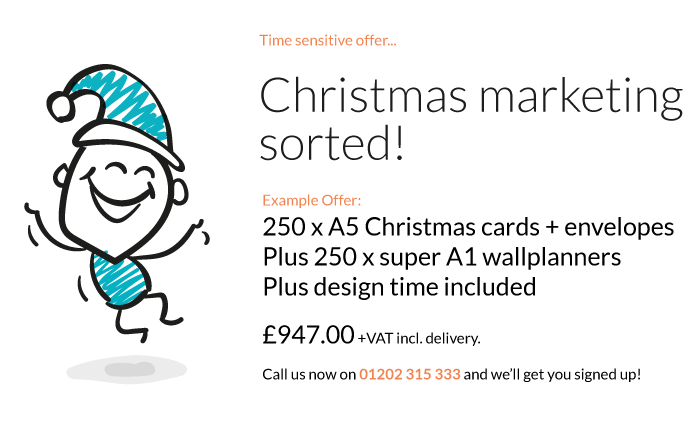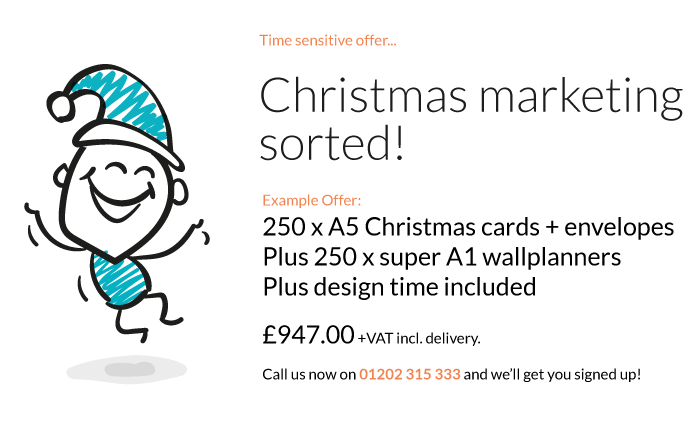 Our new Christmas printing website is ready to help you get the best from your Christmas marketing this year

Christmas is the perfect time for some spreading seasonal joy.
For a business, it's the ideal time to re-ignite relationships or simply say 'thank you' to your customers for their continued support.
We know how important this time of year is to every business which is why we've made it really easy for you to search and buy our most popular printed Christmas items on our revamped website www.PrintChristmas.co.uk.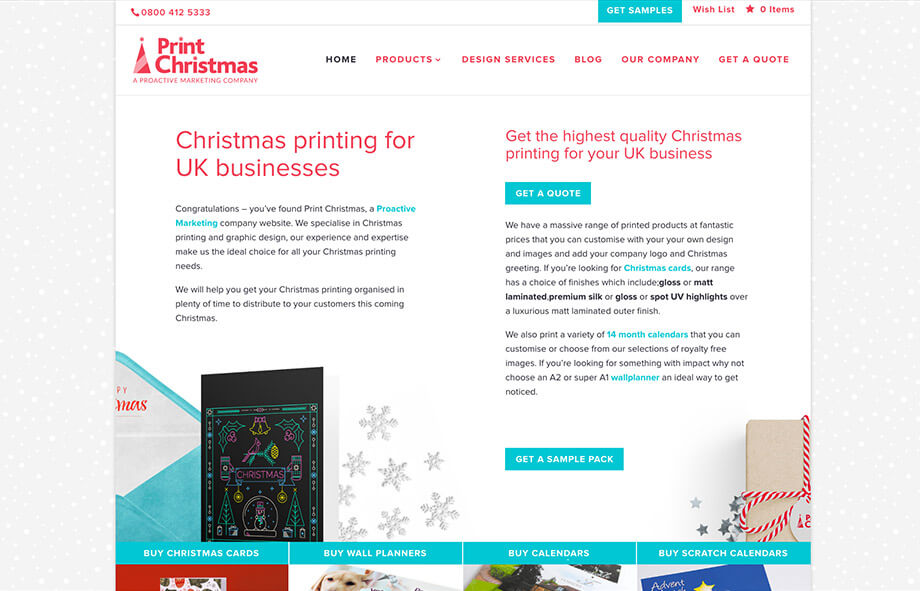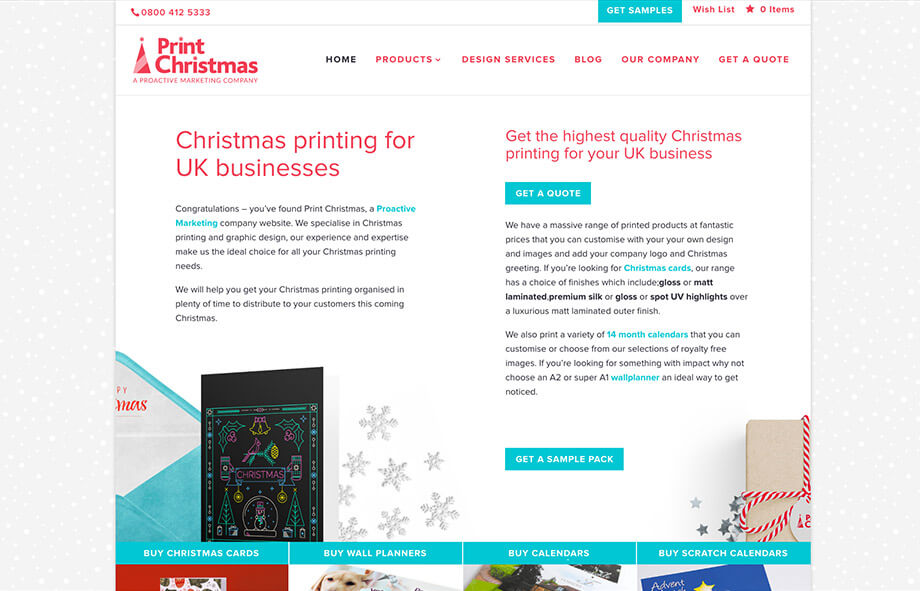 The new website is packed full of really great, printed Christmas stuff and now features a wishlist function making it so easy to add the items that interest you to a shopping basket, which can then be sent to us for an official quote or to order them straight away.
All of the printed Christmas items include quantities and prices, which makes it really easy to see how far you can stretch this year's Christmas marketing budget.
Printing Christmas related items such as desk calendars and branded wall planners is the perfect way to help your customers thinking about you all year long. If you can get your calendar or wall planner in front of your customers they are almost certainly going to stick it on their office wall or desk where it will stay until you send them another one the following year.
Remember it's never too early to start Christmas shopping for your business, so take a look today, beat the Christmas rush and make sure your competitors don't reach your customers before you do.
If you would like some help planning your Christmas marketing this year – download our FREE Christmas marketing plan for businesses from the Print Christmas website.
Keep up-to-date with the latest offers from website on our new facebook page: https://www.facebook.com/ChristmasPrinting/ or follow us on Twitter at https://twitter.com/PrintChristmas
Proactive can help you with all aspects of your christmas printing and marketing, so get in touch on 01202 315 333 for a quote or advice on any of our products or services.
FREE Christmas marketing guide
New! Detailed christmas marketing plan, for a stress free festive campaign!